Turku
Visiting address: Aninkaistenkatu 11
Postal address: P.O.Box 383, FI-20101 Turku
Telephone (during the opening hours of the reading room): +358 29 533 7260
Opening hours
1.9.–31.12. Wednesday–Friday 9 am–4 pm.
20.9.–13.12. extended opening hours every other Wednesday from 9am–6pm on even weeks.
The branch and the reading room are closed

on Independence Day 6.12.
week 52 (27.–29.12.)
Delivery of material
Material is delivered to the reading room 9 am–11 am and 12 noon–2 pm.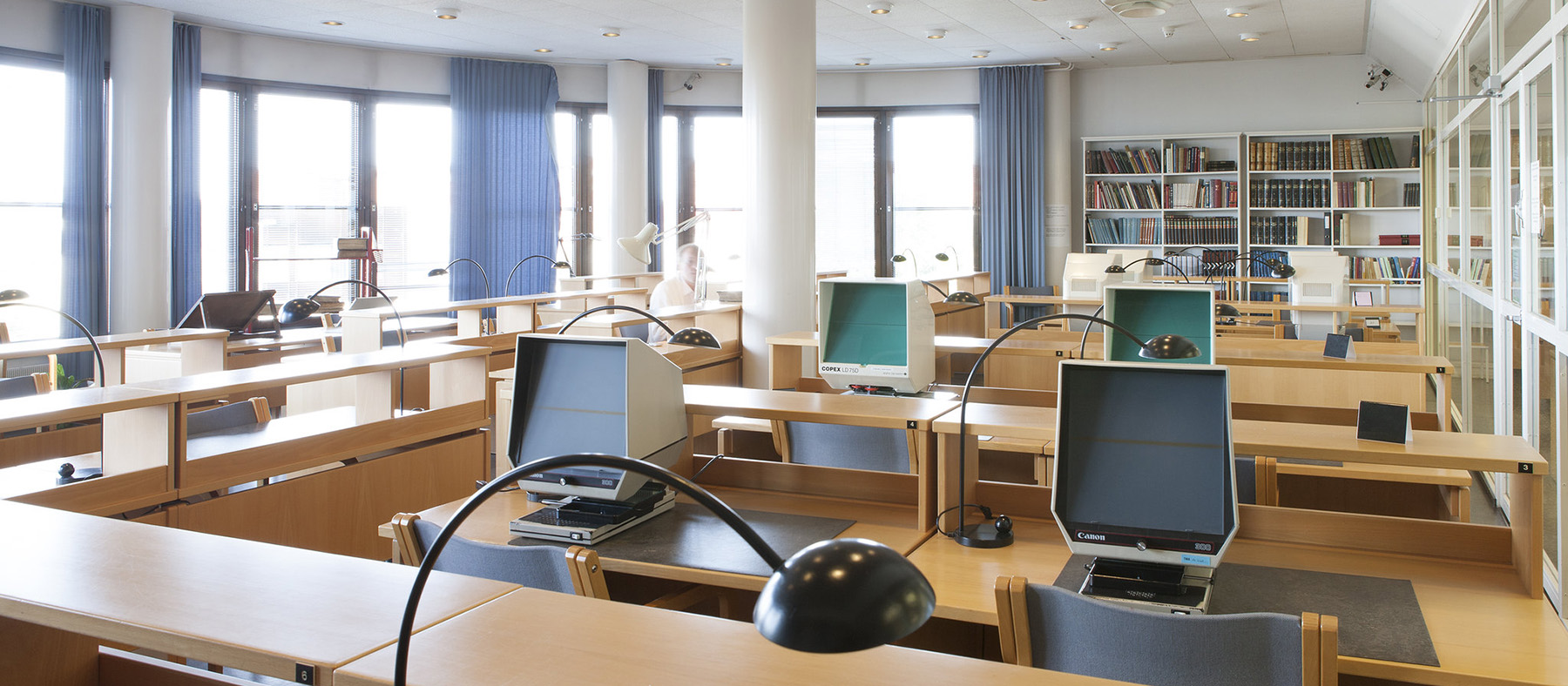 Arrival instructions
Public transportation: The nearest local bus stops are on Aninkaistenkatu. The bus station is located about a hundred meters away.
Parking: The parking area of the National Archives is located at the corner of Tuureporinkatu and Arkistopolku. The area is closed with a boom, and you can get the code from the customer service.
Accessibility
The accessible entrance passes through the loading dock in the backyard. Please inform us of your arrival in advance.
The interior is accessible and a lift makes it easy to move around. An accessible toilet is in the entrance hall. Guide dogs are allowed.
Services
coffee machine
cloakroom
luggage lockers
The National Archives is a smoke-free and fragrance-free agency.